How can I register via the student platform?
If you are already taking classes in the CLT, you can register for one or more follow-up modules via the student portal in myCLT.
---
Take the time to explore our new program and choose the group you want to register for.
---
In the student portal, click on Inschrijven and in the Keuze Opleiding menu, choose the Richtgraad (= degree) you want to register for.
You can even go for a new language!
Not sure in what degree you can find the course you can register for? This document gives you an overview of all degrees/courses in our program.
If you are interested in a fast track course, you choose Richtgraad Verkort;
---
Have you chosen your Richtgraad? At the bottom you will see the levels/groups for which you can register: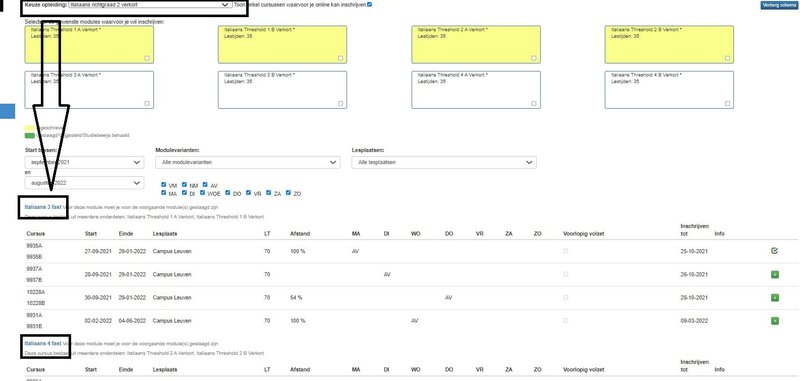 click on the green + to add the group of your choice to your shopping cart;
most groups consists of an A module and a B module that are clustered in our courses. You will therefore see that 2 items are added to your shopping cart.
---
You can also choose to pre-register for a module of semester 2.
choose the next level;
click on the green + next to the group of your choice to add it to your shopping cart.
For this group you will see a notification Je kan je niet inschrijven in deze cursus (= You can not register for this course). That is because you have not yet completed the previous module.
To register anyway, tick Inschrijven onder voorbehoud (= register with conditions) in both module parts.

---
Check whether the correct courses are in your shopping cart, click on Betalen and follow the payment procedure.