Arabic for beginners
Would you like to learn Arabic to speak with your neighbours, friends, family, colleagues or customers?
Are you planning a trip, a work visit or a study in an Arabic speaking country? Are you fascinated by the Arab culture?
From 31 January 2022 till 30 May 2022 our colleague George takes you on a journey through the Arab language and culture.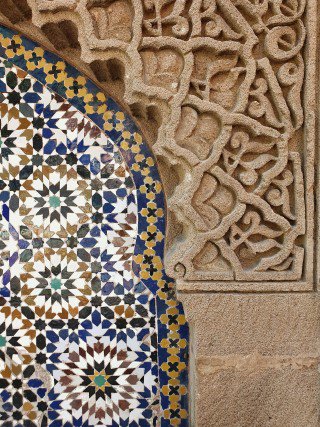 Lessons
From 31 January 2022 till 30 May 2022
Monday 18:00-21:30
On campus
Price
€90 + €9 course materials
The course materials will be distributed during the first lesson
After this course
I can
introduce myself and my family
ask for contact details
buy and negotiate at the market
order something at a restaurant
write the Arabic alphabet
...
I'll know more about
the Arabic names of cities and people
some typical dishes
the difference between Maghreb and Oriental cuisine. You might even learn to cook something!
the history and culture of the Arabic language area
the differences between the standard language and the different dialects
the relationship between Arabic and other languages
The perfect starting point for your discovery of the Arab World!