Prep for IELTS/TOEFL
Are you looking for an encouraging coach and some sparring partners to prepare for TOEFL or IELTS?
We offer an intensive course consisting of a mix of online Zoom practice sessions, personal feedback and guided individual study.
While you are expanding and practising your English, we familiarize you with the format of the task types of both exams, time management and general test-taking skills.
The course has been mapped to the Common European framework of Reference for language (CEFR) level B2 and C1.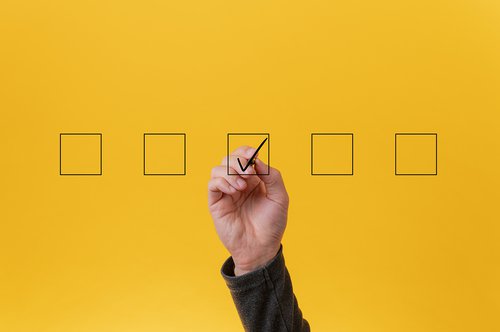 I learned a lot of English grammar, style and suggestions to improve my language skills and pass exams.

It was the perfect preparation for the test and a very pleasant course at well!

The course helped me a lot to keep improving my English as well as my confidence when I have to express myself in my second language.

Lessons
100% online
Wednesday 18:00-21:30
start in October 2023

9 flexible interim sessions: 25/10-8/11-15/11-22/11-29/11-6/12-13/12-20/12-10/1
10 'sessions' of asynchronous individual work

start in February 2024

9 flexible interim sessions: 28/2-6/3-13/3-20/3-27/3-17/4-24/4-8/5-15/5
10 'sessions' of asynchronous individual work

The lessons consist of a mix of
interactive online classroom learning via Zoom
online activities in breakout rooms in pairs or small groups
online individual coaching
independent work

Course fee
€110 (learning platform and digital course materials included)


Target group
Anyone preparing to take an IELTS or TOEFL test at B2 (or C1)  level

Conditions of entry
B1 certificate (Flemish Centre of Adult education, IELTS, TOEFL, Cambridge First Certificate) or a level 7/8 Vantage score in the CLT placement test.
The above mentioned certificates and the online placement test may be supplemented with an (online or face-to-face)  interview.

Level test
24/7 online

Registration
start October: from 15 June
start February: from 1 December
Did you get the required level on the test? Then register online via this link or make an appointment to register on campus.
Should you feel the placement test has not assessed your level correctly, please contact marleen.vanderheiden@clt.kuleuven.be for an interview.

Course content

Certificate
Depending on your level at the end of the course partial or full B2 certificate recognized by the Flemish Ministry of Education.
Course numbers
start October: 11697
start February: 11698