Prep for the test: An online IELTS and TOEFL course
Are you looking for an encouraging coach and some sparring partners to prepare for TOEFL or IELTS?
CLT offers an intensive course consisting of a mix of online Zoom practice sessions, personal feedback and guided individual study.
While you are expanding and practising your English, we familiarize you with the format of the task types of both exams, time management and general test-taking skills.
The course has been mapped to the Common European framework of Reference for language (CEFR) level B2 and C1.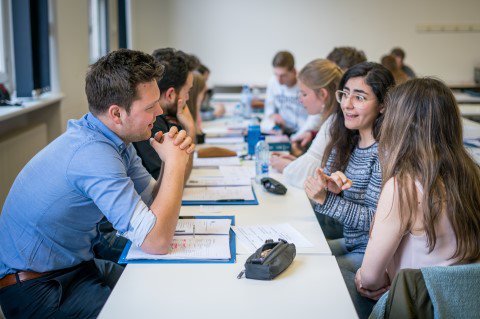 Lessons
100% online
Diagnostic intake after registration with introduction to an individual online programme:
10 flexible sessions equivalent of 3.5 hours of study each
to be completed between registration and the end of the course
the later you register to more intensive the course
10 online face-to-face training sessions of 3.5 hours:
B2: Wednesday 6:00-9:30 pm (9/2, 16/2, 23/2, 9/3, 16/3, 23/3, 30/3, 20/4, 27/4, 4/5)
C1: Monday 6:00-9:30 pm (7/2, 14/2, 21/2, 7/3, 14/3, 21/3, 28/3, 18/4, 25/4, 2/5)
Target group
Anyone preparing to take an IELTS or TOEFL test at B2 (or C1)  level
Conditions of entry
B1 certificate (Flemish Centre of Adult education, IELTS, TOEFL, Cambridge First Certificate) or a Vantage score (for B2) in the CLT placement test.
Score Effectiveness for C1.
The above mentioned certificates and the online placement test may be supplemented with an (online or face-to-face)  interview.
Course fee
€125 (including course materials on the learning platform)
Level test & Registration
Non stop online (Click any 'Test your level button')
Should you feel the placement test has not assessed your level correctly, please contact marleen.vanderheiden@clt.kuleuven.be for an interview.
Course content
Evaluation
Permanent; exemption test to qualify for the full certificate is an option.
Certificate
Depending on your level at the end of the course partial or full B2 certificate / partial C1 or full C1 certificate recognized by the Flemish Ministry of Education.