Crash course Spanish for beginners
Are you planning a trip, an Erasmus stay or a work visit in Spain or in Latin America? Does the love of your life speak Spanish? Does your son or daughter have a Spanish speaking partner? Then this Spanish course is just for you!
From 5 till 16 September 2022 our colleague Susana takes you on a journey through the Spanish language and culture.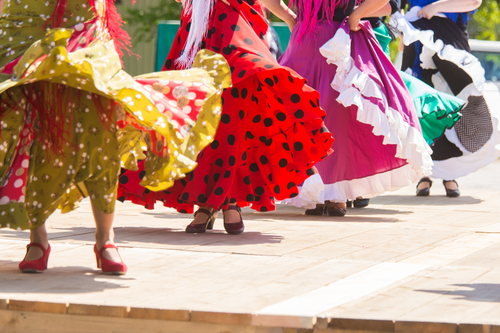 LESSONS
5 September 2022 till 16 September 2022
Monday to Friday 9:00-17:00
100% online
Before the start of the course, your teacher will send you all the practical information for the lessons.
What does a course day look like?

PRICE
€110 (online materials included)

COURSE MATERIALS
Go to the Acco webshop
Choose the language and the level you are registered for
Order your course materials (you will automatically receive a 10% discount)
You can choose the home delivery option (+6.20 euros shipping costs) or pick up in the store (free).
The Acco store is closed from 16 July to 31 July.

CERTIFICATE
After this course you will receive a certificate for level 1 (A1-Breakthrough).
You can register for the next level (A2-Waystage) at CLT.

AFTER THIS COURSE
you'll be able to
present yourself
talk about your family, your home, your hobbies
order breakfast, a beer or tapas in a bar
make an appointment
apologize
talk about your preferences
you'll know more about
a typical Spanish day
the many beautiful Spanish traditions and celebrations
the Spanish regions and Latin American countries