From 19 till 30 July 2021, you can take an online intensive German course for beginners.
During two weeks, we offer 6 hours of class per day with a mixture of online class meetings, online personal feedback sessions and individual work.
What does a typical summer course day look like?
---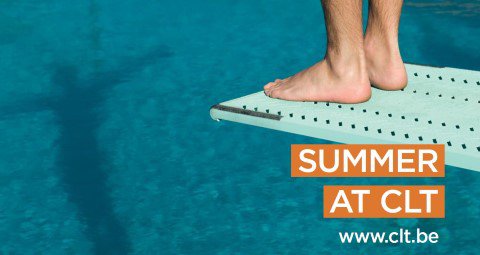 Track: fast (70 lesson periods of 50 min) - 100% online
Lessons: Monday to Friday 9:00-17:00
Price: €105 (course materials not included)
Course material: €13 (shipping included). These materials will be sent by post.
This course also requires a handbook to be purchased (Spektrum Deutsch A1+, Teilband 1, ISBN 9783941323360). Information about where and how to purchase can be found here.
Number of participants: max 25 students
Registration: This course is FULLY BOOKED.
Certificat: official certificat. After the course you can register for the following level at CLT.
---
Before the start of the course, your teacher will send you all practical arrangements for the lessons.