Summer course German for beginners
Are you planning a trip, an Erasmus stay or a work visit in a German-speaking region?
Then this German course is for you!
From 17 July 2023 to 28 July 2023, our colleagues Annette and Katrien will take you on a journey through the German language and culture.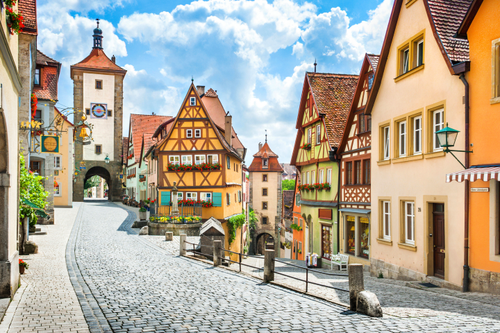 LESSONS
17 July 2023 till 28 July 2023
Monday to Friday 9:00-17:00
100% online
Before the start of the course, your teacher will send you all the practical information for the lessons.
What does a summer course day look like?

PRICE
€110 (learning platform and digital course materials included)

Registration
You can register for this course from 1 April till 7 July 2023 via our office or online via this link.

COURSE MATERIALS
Go to the Acco webshop
Order your handbook and course materials (you will automatically receive a 10% discount)
You can choose the home delivery option (+6.20 euros shipping costs) or pick up in the store (free).
If you choose to pick up in store, then 12 July is the last possible order day. The Acco store is closed from 17 July to 30 July.

CERTIFICATE
After this course you will receive a certificate for level 1 (A1-Breakthrough).
You can register for the next level (A2-Waystage) at CLT.

AFTER this course
you'll be able to
present yourself
talk about your family, your home, your hobbies
read a German menu
order Sachertorte
buy presents at a Christmas market
apologize
talk about your preferences
...
you'll know more about
the countries and regions where German is an offical language