From 19 till 30 July 2021, you can take an online intensive French course.
During two weeks, we offer 6 hours of class per day with a mixture of online class meetings (4hrs per day), individual work (2hrs per day) and online personal feedback sessions.
What does a typical summer course day look like?
---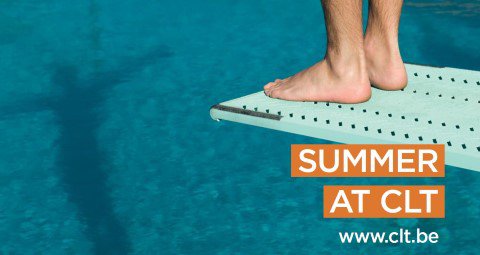 Track: fast (70 lesson periods of 50 min) - 100% online
Lessons: from Monday to Friday 9:00-17:00
Price: €105 (course materials not included)
Course materials: €22 (shipping included). All materials will be sent by post.
For a summer course, the course material will not be refunded if you cancel later than 7 days before the start of the course. This allows us to send the course material in time to all our students.
Number of participants: max 25 students
Certificate: official (partial) certificate. After the course you can register for the following level at CLT.
Level test & Registration: from 20 April till 16 July online via the links below or at our office on campus Leuven.
French 1 (A1 - Breakthrough): course 9737 (FULL)
French 4 (B1.2 - Threshold 2): course 9738 (FULL)
French 6 (B1.4 - Threshold 4): course 9739 (FULL)
If you have taken the level test and you do not score the required level, please contact katrien.delanghe@clt.kuleuven.be
---
Before the start of the course, your teacher will send you all practical arrangements for the lessons.